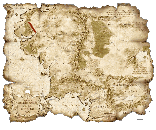 What is a WebQuest?
A WebQuest is...
An inquiry-oriented activity in which most or all of the information used by students is online. By providing links necessary to complete the quest, the student is able to focus on the material rather than spend time looking for it. The five-part WebQuest (Introduction, Task, Resources, Process, Evaluation, and Conclusion) promotes critical thinking at the levels of analysis, synthesis and evaluation. (www.netnet.org)
The WebQuests On This Site
Please click on the buttons to your left to go to subject specific WebQuests that I have created. Being a teacher, I understand the need for technology use in the classroom. However, I also understand the lack of time we all have to sit down and learn how to create WebQuests and track down the web sites needed for each WebQuest. Feel free to use any WebQuests I have designed, and if there is a topic that you would like to see a WebQuest created for....just email me and I will get right to work!

language arts | science | health | math | social studies